SCS ELEVATOR PRODUCTS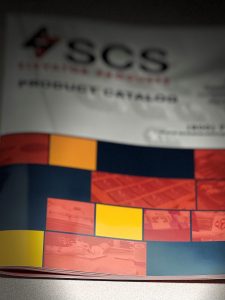 Here at SCS we have built a reputation for designing and manufacturing the highest quality elevator signage, braille, push buttons, and more while maintaining industry-leading standards for customer service and on-time shipments (and having fun while we do it!). With our experienced engineering staff and Rapid Prototyping Technology, SCS creates design solutions that result in significant cost savings for you. And with short lead times, no minimum order and same day shipping on many of our product lines, ​​SCS maintains a large inventory of common designations. Proudly made in the USA and shipped globally, SCS manufactures quality into every part.
HISTORY.
INNOVATION. EXCELLENCE.
SCS was founded in the mid-1970s by Robley G. Cook, a visually impaired individual. Robley recognized the need for directional braille signs to help visually impaired people navigate the world around them. He identified the elevator industry as the primary market for his braille sign products, and the rest is history.
Very good communications, fast reply!
EVERYTHING! Sue is amazing with Courtesy , Service, Knowledge, & Accuracy!
Parts shipped and received in time for our inspection. Appreciated the help in getting parts earlier then published lead time.
Meet our needs with great customer service.
Thank you for your fast reply.
Sue Huffman provided great customer service!
Stay current with what's happening at SCS Elevators by following us on Facebook!