TouchPoint™ — Clear Antimicrobial Film for ANY Surface
Why TouchPoint™?
SCS has partnered with RailEyes to bring their TouchPoint™ technology to elevator braille, buttons, and signage, in an effort to keep these surfaces safe from harmful microbes and pathogens in elevators nationwide.
SCS President, Dave Muelken, met Atif Bhanjee, Managing Partner of RailEyes, at an industry event prior to the onset of the COVID-19 pandemic. At this point, RailEyes had already used TouchPoint™ successfully on escalator handrails and was looking for broader distribution opportunities. The elevator industry was a natural extension, and once COVID-19 hit, the urgency for this product increased exponentially.
This partnership unites SCS' nationwide reach with RailEyes' proprietary antimicrobial technology to make elevators safer for use in any venue.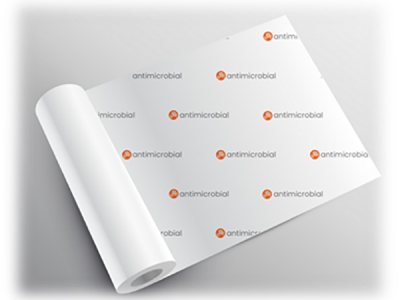 How does TouchPoint™ work?  
TouchPoint™ is a high-quality antimicrobial urethane film that is clear and thin, yet durable and heavy duty. This film is infused with silver ions -like many other metals, silver has an oligodynamic effect.  Silver has long proven its antimicrobial properties, having been used in the medical field for centuries; it even combats drug-resistant pathogens, while posing no health risk to humans. 
Where can TouchPoint™ be used?
TouchPoint™ is easy to apply and does not interfere with the mechanical functions of high-touch surfaces under either wet or dry conditions. This innovative product can be used on touchscreens, buttons, handles, or any other high-touch surface. More specifically to SCS's uses, it can be applied to elevator surfaces such as buttons and panels.  Messaging can also be imprinted on the film to educate users on its antimicrobial properties or to encourage social distancing and good hand hygiene.
How is TouchPoint™ different from other products on the market?  
TouchPoint™ is 
Internationally certified

Effective at denaturing bacteria and inhibiting their growth.

Medical-grade antimicrobial, JIS Z 2801 certified using silver ions

Made with the highest-grade urethane film

Tear, slip, scratch, scuff, and slide-resistant

Easy to apply, peel off, and replace, and can be manipulated to fit on and around a wide variety of surfaces.

A durable, long-term solution, protecting surfaces for up to 2 years.

Learn How TouchPoint™ Can Benefit Your Business 
Show your commitment to keeping surfaces safe by being one of the first companies to use this product on your elevator surfaces. Taking this step towards protection of high touch surfaces will further align your company with the sense of safety and security that is needed during these uncertain times.
Contact us today to receive product samples and learn more about this groundbreaking innovation:
Michelle Tighe,
Sales and Marketing
(651) 385-4227 michelle@scselevatorproducts.com
COVID-19 Signage
Help stop the spread of COVID-19 by posting clear, impactful, and educational signage throughout your business. SCS has created a line of COVID-19 and social distancing signage – click here learn more.
SCS Elevator Products, Inc. is an authorized reseller of TouchPoint, a product of RailEyes Holdings, LLC. SCS does not claim to own or produce/manufacture the products listed in this store, or any of the content that is provided. All credit for TouchPoint is fully attributed to RailEyes Holdings, LLC. To access their site navigate to www.raileyes.com. SCS is not a subsidiary, employee, or consultant for RailEyes. All pictures and marketing material is developed by developers of RailEyes.
We are pleased to have the opportunity to work with TouchPoint to improve the communities we serve and to our loyal customers. Questions regarding TouchPoint or RailEyes Holdings, LLC please contact Atif Bhanjee.