Supporting Veterans in the Workplace
WildFigAdmin
Veteran's Day earlier this month reminded us once again how much we value all of the veterans in our lives, especially those who have chosen to be a part of our work family here at SCS Elevator. These hard-working, focused, and determined employees have added so much to our team, and we couldn't be more grateful to have them here with us.
Here at SCS we strive to create a work environment that will enable our employees to succeed. Part of that is ensuring that our veterans have what they need to thrive. There are sometimes stark differences between the military and civilian worlds, and moving between the two can be difficult for many vets. If you have veterans in your workforce, or if that's something you'd like to see more of in the future, there are a few things you can do to help create an environment that enables veterans to be a successful, integral part of your team.
Educate Yourself and Your Staff
The best way to support and connect with employees coming from varying backgrounds—including veterans—is to learn about their experiences and educate yourself on the issues that are important to them. The US Department of Veterans Affairs has a wealth of resources on their website that can fuel your understanding and help you incorporate these issues into your own education as well as into your staff training. Providing training on veterans' issues for your supervisors and team leaders will help create a workplace that is veteran friendly by encouraging empathy and understanding.
Work to Build Community
Military members are accustomed to their teammates also serving as their neighbors, friends, and extended family. It can be a huge adjustment moving into the civilian workforce where community often doesn't happen so easily. To help veterans feel like part of the team, create opportunities for your employees to form friendships with one another, whether it's team building exercises at work or optional social activities or family-friendly get-togethers outside of working hours. Also consider helping your staff form mentoring relationships by pairing new hires with potential mentors during their first weeks on the job.
Communicate Clearly
The military does a great job of clearly delineating job role expectations…that's not always true in civilian work environments. Make sure to clearly articulate job expectations, priorities, and autonomy levels for each role and project. Be direct and avoid ambiguous language.
Also, make sure your employees know that your supervisory staff are available for questions or concerns. Making sure your leadership is available and willing to field questions and have conversations with your staff will go a long way to creating a more welcoming atmosphere in your workplace.
Provide Opportunities for Development
The path to promotion in the military is also very clearly communicated. Criteria and timelines are set, and it's easy to know what you need to do to move up in the ranks. It is rarely this clear-cut in the civilian world. Help the veterans on your team by providing straightforward career mapping and implementing a regular performance review schedule. Having these things laid out clearly will help them (and all of your staff, for that matter) visualize their future with your company and take advantage of professional growth opportunities. It could also encourage them to stay with your team for the long run.
These are just a few of the ways to help make veterans feel at home in your workplace. Even better, these are all excellent ways to strengthen not only the veterans on your staff, but your entire team as well.
Employee Highlight: Madelyn (Maddi) Schellhas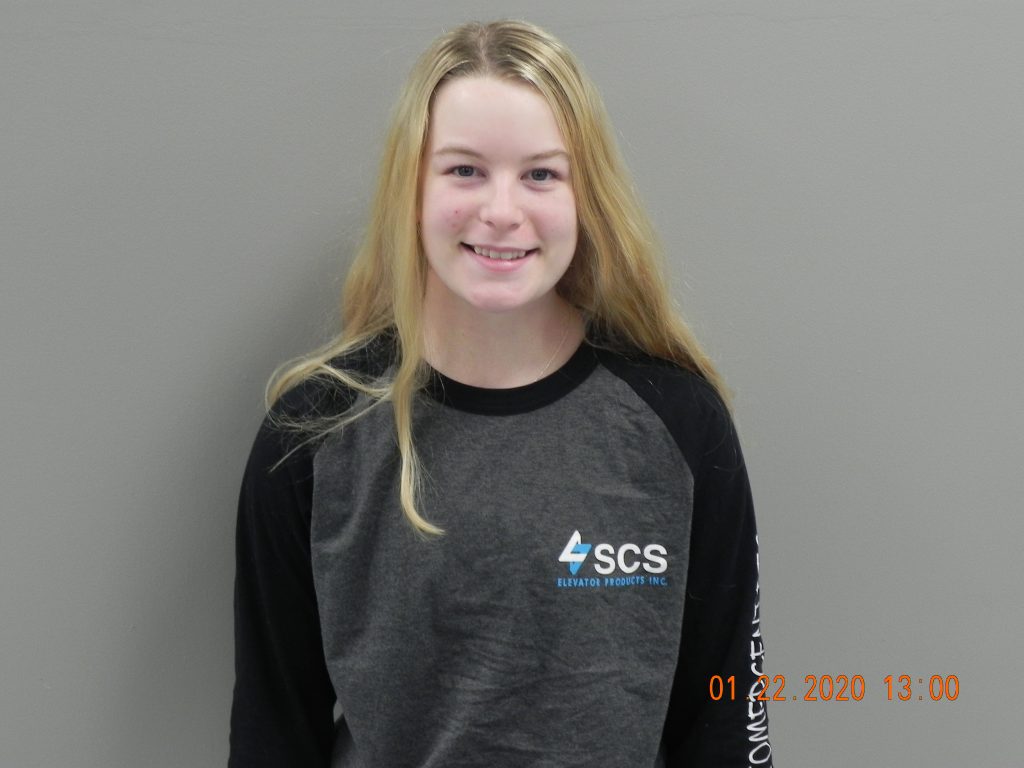 One of our employees, Maddi Schellhas, is currently in the Army Reserves and is being deployed to Fort Hood, TX. Maddi has been in the reserves for 1.5 years now, and will complete her service after a total of 6 years. This is her first deployment.
Growing up, Maddi was always intrigued by the thought of joining the military. Her brother was also interested in serving but was unable to. This provided even greater inspiration for Maddi to join: In serving, she is able to honor both her country and her brother.
Maddi serves as a dental assistant for her unit. One of the things she has learned throughout her time in service is how tough she is, both physically and mentally. She told us that, in the moment with her adrenaline surging, she has been able to do things that she never would have thought possible.
Though being away from her family and friends is difficult, Maddi has benefitted so much from her experience in the military. She has had the chance to meet new people and make new friends; she also says it has made her a better employee by improving her work ethic and attention to detail, as well as by teaching her to respect and appreciate her supervisors more.
We couldn't be more proud of all that Maddi has accomplished and we are thrilled to have her as part of the SCS team!